Successful Deaf Leaders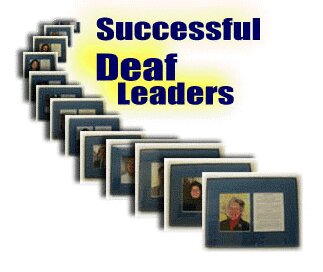 Through the Successful Deaf Leaders Project, students have the opportunity to apply technology and integrate career development activities as they meet and pay tribute to local Deaf Leaders who exemplify the belief that deaf people can do anything except hear. If they want to produce advance writing, the research must be profound.

Students use the Internet for conducting research on Deaf leadership; e-mail and Microsoft Word for completing correspondence; Microsoft Word for producing the interview questionnaire, lists, notes, tables, and biographical sketches; Excel for making schedule grids and keeping track of the budget; video camera for documenting the interviews; digital and 35 mm cameras for taking pictures; and PowerPoint for creating and delivering presentations. Past and present leaders are invited to join the Horace Mann Community as the students present their PowerPoint slide show and install the framed photographs and biographical sketches on the Horace Mann School's Successful Deaf Leaders Wall of Fame.
---